Improve Athletic Performance With These Insider Tips From Elite Athletes
Anyone can take up sports, but only the very best can reach the top and, more importantly, remain there throughout the years. Who are these outliers? And what does it take for an everyday athlete to improve athletic performance?
They are the ones we watch on our screens at the Olympics, the ones we marvel at as they set world records and write themselves into history. We all have our role models, the ones with a backstory that inspires us or the advice that motivates us. It might be a lifelong legend, someone who has retired years ago, or it could be a modern-day competitor flying the flag for their nation around the world.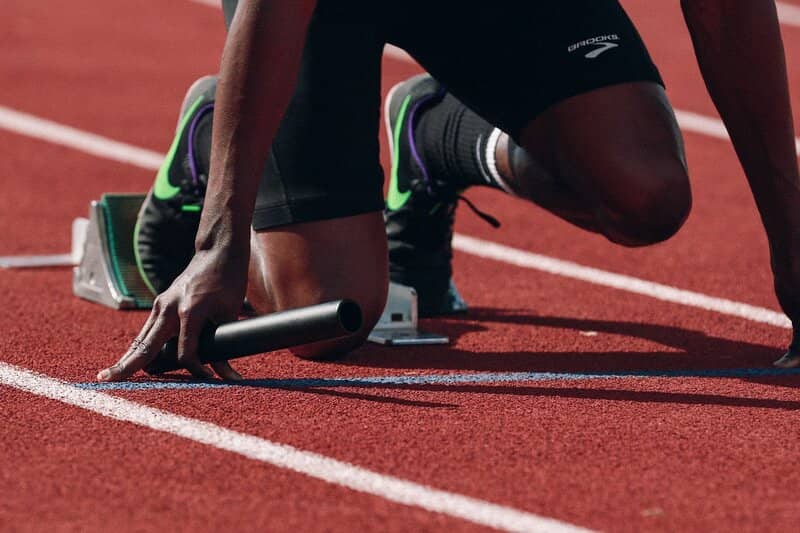 What sets these athletes apart from the rest of the field? We're all born more or less the same, so what can we learn from the best of the best that applies to us, making us perform better? Can we find hints and tips hidden in the words of the greats?
We can indeed, and here is a selection to help you on your quest to becoming the best version of yourself.
Carl Lewis – track & field
Carl Lewis is a true Olympic hero, winning nine gold medals in an illustrious career between 1979 and 1996. He also won eight World Championship golds, so he understands exactly what is needed to get to the top when it comes to improving athletic performance.
In a recent interview, he explained the key advice he gives to young athletes. "I have always tried to tell them to focus on the basics," – he said. "They do not change. Hard work, getting your rest and guided nutrition – those are the things you can easily control." That's a great tip to improve athletic performance – look after the basics to simply be as good as you can, starting with such elements as nutrition density and putting in the hard work.
Serena Williams – tennis
Serena Williams may well go down as the greatest tennis player of all time – on the women's or men's side. Her accomplishments in the sport are simply staggering, but the main highlights include 23 major singles championships, 14 major doubles championships (alongside her sister Venus), an Olympic gold medal in singles, and three such medals in doubles. Furthermore, the "eye test" showed Williams in her prime to be one of the most physically relentless athletes relative to her competition we've ever seen.
What's fascinating about Williams with regard to performance tips, though, is that she keeps things fairly simple! The tennis star shared her two "non-negotiable strategies" which were drinking a gallon of water each day and simply turning her brain off for a brief period of time. These strategies help Williams to stay mentally balanced and physically energized, and while we may not all be able to follow her tennis training regimen or her strict vegan diet, these are strategies anyone can emulate.
Usain Bolt – track & field
Jamaican athlete Usain Bolt is arguably the greatest sprinter of all time. CBS explains how Bolt is responsible for a drought in Team USA's 100m and 200m gold records, despite picking up nine of 12 in the two decades prior. Indeed, a Bwin feature on the best track and field nations of all time, shows he won six gold medals in those events alone, giving him a total of eight medals.
When he speaks about how to improve athletic performance, it is worth taking note of his advice. "The more relaxed you are, the smoother and faster you'll run," said the current 100m world record holder, who is well-known for being relaxed. "Your muscles get tight when you tense up," he added. Unshakable confidence can also help you relax; how you achieve it is irrelevant, but if Bolt says it's important, it probably is.
Abby Wambach – soccer
Abby Wambach retired from soccer in 2015 as one of the best women to ever play the sport. She was a collegiate national champion, a World Cup Champion, a six-time U.S. Soccer Player Of The Year, and in 2012 was voted FIFA World Player Of The Year. At the time of her retirement, Wambach's 184 goals in international competition represented an all-time record (though it has since been surpassed by Christine Sinclair).
Over the course of her decorated career and in its aftermath, Wambach has dropped numerous nuggets of wisdom for athletes and for human beings in general. But her best advice to improve athletic performance may just be the simplest: "Make failure your fuel."
LeBron James – basketball
With four NBA championships, four NBA finals MVPs, four league MVPs, and 17 All-Star appearances to his name, LeBron James seems to be on a relentless quest to surpass Michael Jordan as the popular pick for basketball's Greatest Of All Time (GOAT). Whether or not he gets there will be debated for decades, but his status as one of the game's all-time greats is beyond discussion. James has achieved this status through a virtually unprecedented combination of skills and abilities. He is also, however, about as fit and healthy an athlete as we've seen.
James is known to work tirelessly on optimizing his lifestyle, and by some reports may spend as much as $1 million each offseason on nutrition and conditioning. But the man who may one day be viewed as basketball's GOAT also practices the little things. Just a few years ago for instance, he revealed on The Tim Ferriss Show that he prioritizes eight hours of sleep every night in order to maintain the energy he needs to perform. It's exceedingly simple, but it's something most of us tend to fall well short of amidst our busy lives.
Elaine Thompson-Herah – track & field
29-year-old Thompson-Herah is a five-time Olympic champion and is the fastest woman alive and the second-fastest in history. She's taken gold in the 100m and 200m at the last two Olympics, the first woman in history to do the "sprint double", and only the second athlete to achieve it after Bolt. She even holds four of the top 10 times ever run in the 100m, an astonishing feat. She doesn't have training tips but instead urges runners to allow disappointment to fuel them. "Disappointment makes you better and stronger," she said in a recent interview. "I have learnt how to use disappointment to motivate me, keep working hard and getting better".
There you go; the next time you finish behind a personal best or lose a race, use that as motivation for the next challenge.
Read also: 5 Inspiring Female Athletes And Their Powerful Life Stories
Tom Brady – american football
Finally, there's NFL quarterback Tom Brady, who is redefining what it means to "defy Father Time" in sports. Starting as quarterback for the Tampa Bay Buccaneers, Brady is now 44 years old – well beyond the age at which most career quarterbacks have already retired. He boasts seven Super Bowl titles, five Super Bowl MVPs, and three league MVP seasons at this point, and is as of this writing well positioned to compete for yet another championship. Brady recently mused that he might be able to play until he's 50 years old, and frankly it's difficult to doubt him! As to how he does it, Brady might just be one of a kind.
That said, he has been open about some of his success strategies, even going so far as to package and label them as the "TB12 Method". Those strategies focus largely on diet and exercise, but also touch on various mental approaches that can help to improve athletic performance, such as maintaining flexibility, focusing on weaknesses over strengths, and controlling your attitude. The best advice of all, however, might be Brady's approach to setbacks and roadblocks. "You can make life a lot harder on yourself by focusing on negative things in your path or making excuses for why things didn't go your way," he's written. It's a point about overcoming setbacks that we'd all do well to remember, in sport or elsewhere.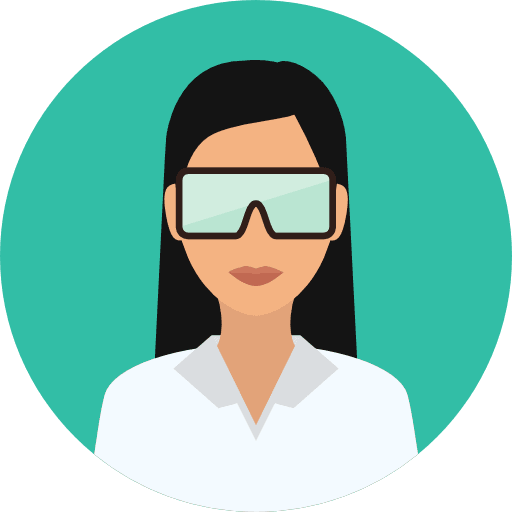 Alina Oliver
Alina Oliver is an aspiring sports blogger with a passion for following those at the top of their game. She hopes her articles inspire other people to aim high. In her free time, she plays tennis.
Did you find this information useful? Share the post with others using the buttons below.
Tags In