12 Great Triathlon Podcasts To Improve Swim-Bike-Run Training
Ever since I discovered podcasts my life has changed. As I was learning about swimming, bike training and running, triathlon podcasts helped me to learn more about the motivation and lifestyle in the world of multi-sport.
At first I listened to episodes while I commuted to work by bike. But then it became so interesting that I started to listen to episodes on an indoor trainer during my training rides and while running. Next – even while queuing in a shop.
I'm not anymore stressing about waiting in a long queue. I just turn some episode on and take it easy.
Triathlon podcasts
The reason podcasts became so addictive for me is that I'm learning a lot from them. I didn't have a coach to guide me during my Ironman training. Instead I learned the training practices and methodologies on my own through books, interviews and triathlon podcasts like the ones below.
And it's not only about swim-bike-run training. It's everything about healthy lifestyle, nutrition, personal development, mental balance and so on. I particularly enjoy listening to episodes with professional athletes or adventurers, so that I can learn about their experience, what drives them and how they organize their lives.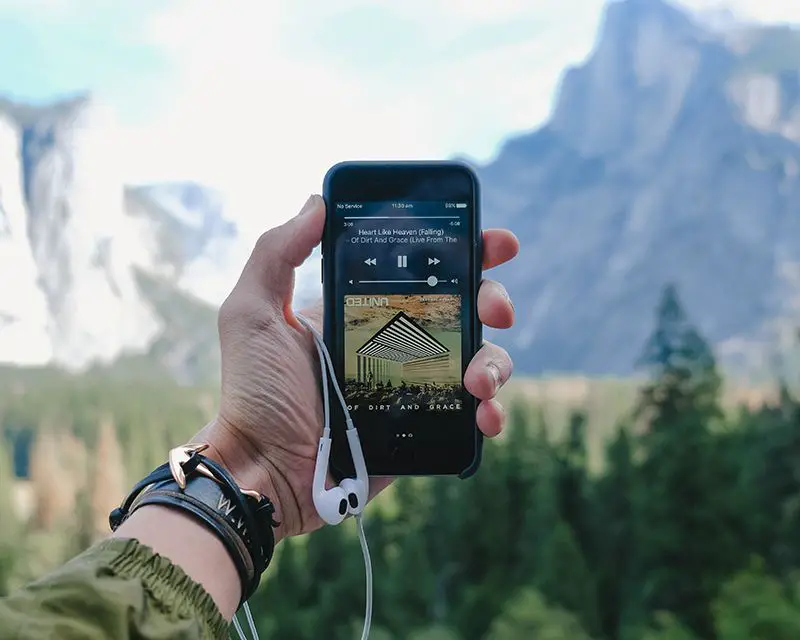 So, here's my list of 'triathlon podcasts' I listen to. Not all of them are triathlon-specific. But, as with the multi-sport itself, it's all about combining.
By the way, all of these podcasts are available both on Apple and Android apps.
#1 The Rich Roll Podcast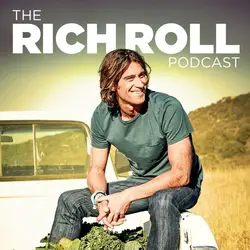 Rich is an ultra-endurance athlete and a self improvement advocate. He hosts long form talks with people from different walks of life. In his podcast he goes out of his way to find ways to live a more fulfilled life across all areas – physically, mentally and spiritually.
This is one of my all-time favorites. Rich really speaks my language and can translate and summarize complex concepts. Ideas and knowledge he shares was one of the factors for my transition to a more plant-based diet.
The Rich Roll Podcast on iTunes
#2 Triathlon Taren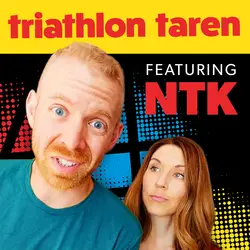 Taren is an amateur triathlete who has been sharing his experience in the sport along with very actionable training advice through his very successful YouTube channel.
In the podcast that he hosts with his wife they continue that advice trend. They host pro triathletes and coaches and talk about training practices, nutrition, recovery. Basically, all things triathlon.
Triathlon Taren podcast on iTunes
#3 Purple Patch Fitness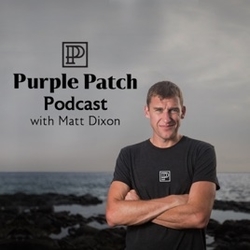 Matt Dixon, is a former elite swimmer and a pro triathlete. He is an exercise physiologist and a world class triathlon coach who trained hundreds of professionals to Ironman podiums and victories. Oh, by the way, Matt has also written 2 best-selling triathlon training books – 'The well-built triathlete' and 'Fast-track triathlete'. I don't know if you can get more credentials than this.
In his podcast Matt shares his time efficient training methodology and how to get the best results with limited time available.
Purple Patch podcast on iTunes
#4 Zwift Power Up Tri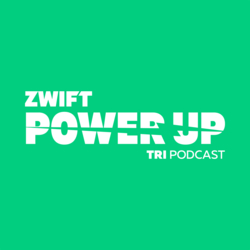 This podcast is a side project to the original podcast (referred below) launched by a popular indoor cycling app Zwift. The triathlon version of the podcast is hosted by former pro triathletes Matt Lieto and Jordan Rapp.
The podcast features top level triathletes and coaches. It's a great way to get an insight into the world of multi-sport and ideas to incorporate into the training process.
Zwift Power Up Tri podcast on iTunes
#5 Triathlete training podcast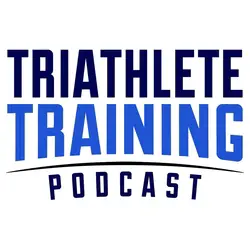 In his podcast Eric shares his knowledge and experience in running, duathlon and triathlon. There's a lot of useful information on training, racing, recovery, nutrition, as well as lots of technical advice.
Triathlete Training podcast on iTunes
#6 The Tim Ferriss Show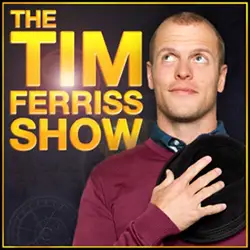 Yes, this is not a triathlon-specific podcast. However, it's a great resource to learn how to 'optimize' life and gain some practical insight into less discussed health-related concepts.
Tim interviews people who are at the top of their game – from business to medicine and sports. He tries to find patterns, time management tactics and even daily routines these people use to be extra productive and great at what they do. Being interested in 'self optimization' himself, Tim invites people who are experts in things like fasting, mobility, strength and other things that are relevant for long distance sports like triathlon.
It's thanks to Tim that I started paying particular attention to mobility and functional strength, which helped me to heal the shoulder injury I had without surgical intervention. Very much an earned spot on this list.
The Tim Ferriss Show podcast on iTunes
Swimming podcasts
Swimming, especially for beginners and amateurs, is not really about building fitness. It's more about having good technique and being strong throughout the body to remain efficient.
Triathlon swimming, on the other hand, is almost a different activity due to training specifics. Triathletes have tighter muscles and joints from cycling and running. They require additional skills for open water swimming. And they have much less time to dedicate to swimming.
#7 Tower 26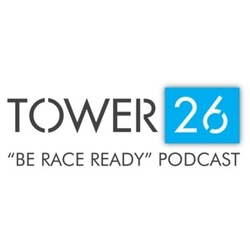 Hosted by swim coach Gerry Rodrigues and pro triathlete Jim Lubinski this podcast focuses specifically on triathlon swimming. Gerry breaks down the complex mechanics of swimming into only a few key areas. He also gives a lot of race-specific training tactics, so that athletes exit the water ready for the bike.
The simple 3 pillar formula that Tower26 methodology is focused on is easy to grasp and, frankly, free.
#8 Effortless Swimming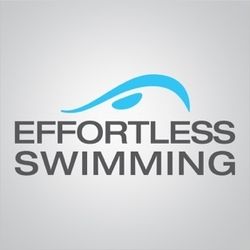 I found out about Brenton and Effortless Swimming through his successful YouTube channel where, among other things, he analyzes mistakes of amateur swimmers. He is able to explain really well what slows athletes down in the water and suggests practical things how to fix that.
In his podcast Brenton uses the interview format to talk with swim and other experts on training and recovery practices.
Effortless Swimming podcast on iTunes
Cycling podcasts
For me cycling has been (and actually still is) the area where the most improvements are to be made. So, as a total newcomer I really value all the information and experience that podcasts provide on training with power, heart rate, nutrition, recovery and much more.
#9 Zwift Power Up Cycling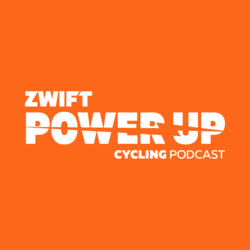 The original Zwift app's podcast focuses on all things cycling – from training methodologies, tools, equipment to nutrition topics and racing.
However, this being a cycling podcast, there's a lot of reference to pro riders and cycling competitions (like Giro d'Italia, Tour de France, etc.), which might not be relevant for triathletes.
Zwift Power Up Cycling podcast on iTunes
#10 Ask a cycling coach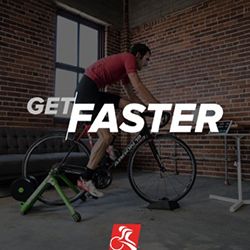 This is a podcast from another cycling app – TrainerRoad. It's also about all things cycling, but with a focus on longer form discussions (1.5 – 2 hours) and guest interviews.
The podcast provides good knowledge and really motivates to train, eat and recover better. I'd even say that this podcast is great for all endurance athletes, as it focuses on underlying physiology and mechanics of endurance sports.
Ask A Cycling Coach podcast on iTunes
Running podcasts
Podcasts for runners tend to be a bit general and more focused towards beginner runners. Running has grown a lot in the past decade, so there are lots of podcasts focused more on community and entertaining.
However, while not really triathlon podcasts, there are some that provide good training knowledge for advanced runners as well.
#11 Strength Running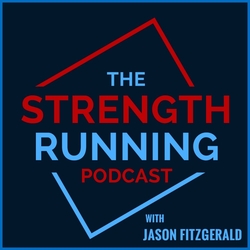 Strength Running is a great podcast for all runners – from beginners to advanced. The host (Jason) is a 2:39 marathoner himself and shares straight-forward and useful tips & strategies on how to become a faster, healthier, and more efficient runner.
Strength Running podcast on iTunes
#12 Run to the top podcast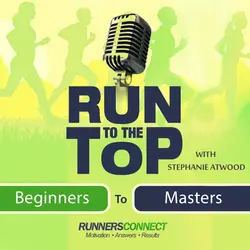 Run To The Top podcast is produced by one of the most popular online run-related portal – Runners Connect – and features a lot of run-specific information.
Even though some of the content is targeted at beginner runners there's a lot of valuable advice and inspiring guests to listen to.
Run To The Top podcast on iTunes
Did you find this information useful? Share the post with others using the buttons below.
Andrejs
Andrejs is a certified IRONMAN coach and a former professional athlete who created The Athlete Blog as a way of sharing his training experience with the world. His journey across different sports inspired him to develop a training methodology that, apart from results, also focuses on being healthy, happy and full of energy. You can read his personal story
here
.