30+ Best Travel Planning Websites To Get Inspired & Plan Your Adventure
It has never been easier to plan your holiday. Armed with just a handful of travel planning websites you can organize a dream trip that no tour operator can match. And at the fraction of a cost!
Tour operators often try to bundle together many general and less exciting experiences (city tours, museums, etc.) to ask a higher price. It's not the worst way to spend your holiday, of course, but also not the best.
When you are in control of your travel agenda, there's no need to go on tours you're not interested in just because they were part of a package. Instead, you can organize your own adventure and fill the trip with activities that inspire and energize you.
Best travel planning websites to help you plan your adventure
With all the information out there and abundance of travel planning websites it has become very easy to plan your holiday and convenient to book everything yourself. All that is required is to do some research.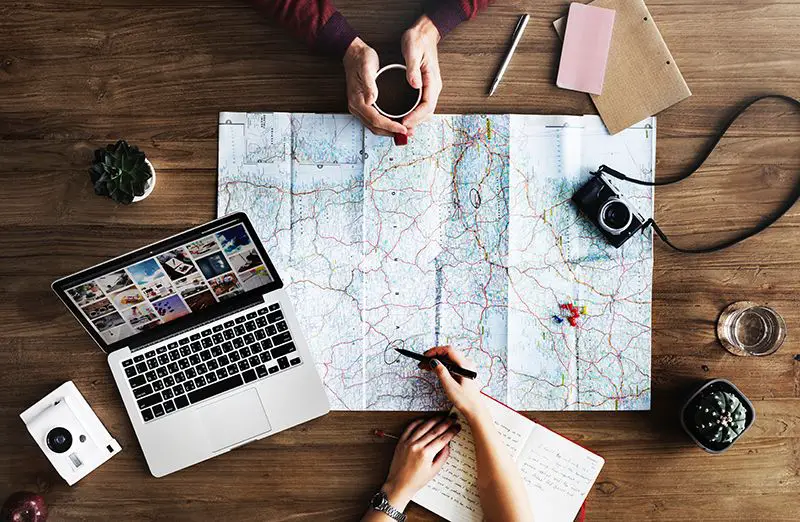 Doing all the travel planning online yourself can also save a lot of money and prevent many hassles along the way. In fact, reading through travel blogs and review sites alone will make you more 'experienced' about the destination than the travel agent.
After years of traveling and research I've accumulated a lot of experience in planning and organizing trips. Below I list the best travel planning websites I personally use to plan my adventures now.
---
Best website to book flights
Kayak / Skyscanner / Momondo / Google flights
These flight booking sites are where all of my trips begin. It's possible to find any flight to any airport in the world in a matter of seconds there. There are hundreds of similar travel planning websites that provide this service. However, I find these four to be the most useful, reliable and easy-to-navigate.
Local Indonesian flight to Wamena in Papua? Yes, please! Flights to Easter Island? No problem.
Related: Hiking Mount Rinjani – On Top Of Indonesia's Second Highest Volcano
Below are a couple of my personal tips on how to find the best price using flight comparison sites.
First of all, after finding a good deal it's good to check the airline website. Sometime tickets are even cheaper there.
Another thing to consider is multi-city trips. It's often cheaper to fly indirectly or even fly out from one place and return to another. That can be a great way to explore a new place at almost no additional cost.
Finally, use incognito mode when searching for tickets. Often the browser will show old search results and not display a new or cheaper option. Also it will eliminate the 'geographical discrimination' effort. For instance, if you're in Europe and search tickets to fly within Brazil, you may face higher prices than Brazilians searching domestically.
How to find best flight deals
LastMinute.com / Fly4free / Secretflying / Holidaypirates / Urlaubsguru
Very often airlines post mistake (error) fares or issue promotions for specific routes. A great way to find international flight deals is to use flight deal trackers and last minute trip planning websites. These sites track airline tickets and/or vacation packages (flight+hotel) and post cheapest fares for sample dates.
Deals generally range from 1 to 6+ months into the future with majority being some 3-4 months away. If you are flexible about where and when you want to go, it can be a great money-saver. Often airline drops the price by 30%-50% and, who knows, maybe while browsing you'll get inspired to fly somewhere you wouldn't consider earlier.
I personally subscribe to a couple of newsletters that allows me to list a specific airport, city or country and get relevant alerts via email.
---
Overland & road trip planning websites
When I'm planning an overland journey I always start at one of these websites.
Want to know how much does it cost to get from Lisbon to Berlin? Or what means of transport may get you there? How much will it all cost? It's all there. Just input the origin, destination and stops in between.
It's a great resource to plan road trips as well. If you travel by car, the website will also estimate fuel and toll costs that you will face on the way.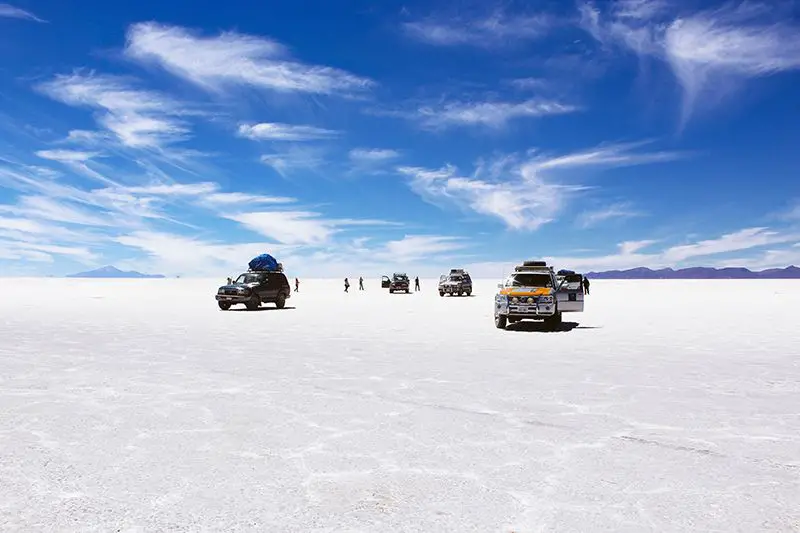 This is a more advanced resource and is great for planning road trips. It shows points of interest, attractions, hotels and much more along the chosen route. Perfect for those who want to explore, but don't know where to go.
---
Accommodation booking websites
Agoda / Booking.com / Hotels.com
Similarly to airline search, these thee travel planning websites are leading travel sites for hotels. It's very easy and reliable to book your stay through these search engines. In fact, it sometimes may be even better than booking directly, because hotels will think twice before scamming you fearing to be kicked out of the system.
A word caution – do plan your holiday carefully and check pictures and reviews of the hotel before you reserve. There's nothing more frustrating than being stuck in a room you don't enjoy. Remember the single rule – if looks suspicious or bad in the picture, don't think in reality it will look better. In reality it's always worse!
In some cases it's better not to plan your holiday stay at all. If you are spontaneous, you might want to try booking on a veeery short notice.
Most hotels (even 5 star) cut their price as much as 50-70% several days before arrival just to avoid empty rooms.
That is, unless there's no festival or event in the city when hotels are overbooked.
I once stayed in a 5-star resort in Phuket that costs 500 euro/night. I paid only 50 euro/night just because I booked 3 days in advance.
Plan your holiday – stay with a local
A great alternative to hotel stays is to book an apartment or a room in someone else's home. It's a great way to experience the city from a local perspective and meet people.
Also, by booking a room or apartment you can also save a lot of money. Prices are generally 20-30% lower and apartments almost always have kitchens you can use to cook and minimize the cost of eating out.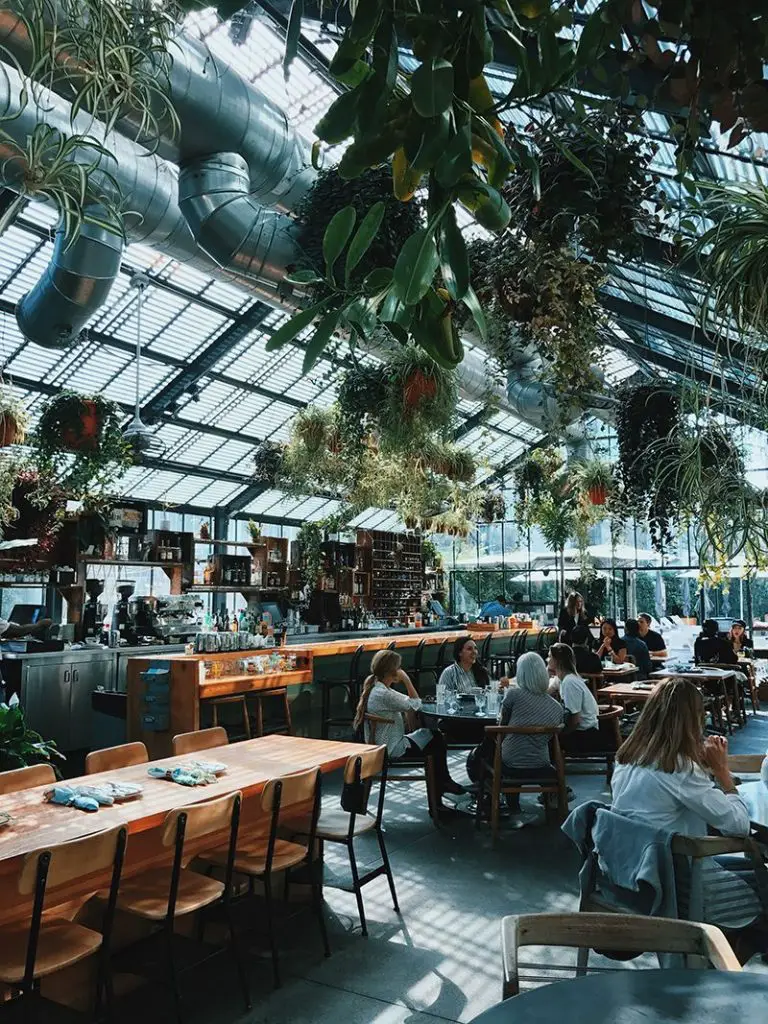 Airbnb is an online tool to book a room or an entire apartment. It's a personal favourite of mine, as hosts are usually very friendly and open to all your questions. They will often give you advice on where to eat, where to shop, what to do, etc.
One step further for those who don't want to spend anything on accommodation is Couchsurfing. The idea behind it is that you surf for a couch, bed or a room in an online database of good people who are welcoming enough to let you in their house for free for several nights.
You do need to spend time with the host, as these are the rules of the game. But it's very fun, especially in the new place where you don't know anyone.
---
Travel planning websites for finding places to explore & things to do
Usually, the most effective way to find cool or 'secret' places to explore is to browse through the photos of those who already been there.
This tool is my ultimate favourite tool and is the first page I go to if I'm researching a destination. It's a database of geo-tagged photos from around the world presented in a map format.
It's kind of like an Instagram, but more user-friendly for a larger scale search.
I browse through it to see if there are any interesting, beautiful, unusual sights or activities in the area and make note of those I'm interested in. Each photo has a specific location tied to it, so all I need to do is find a way how to get there and how to organize it.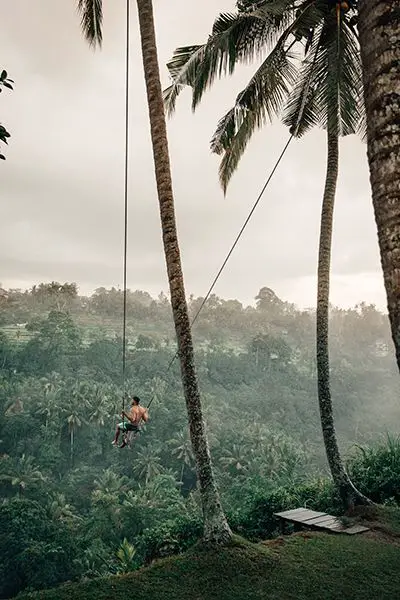 Instagram places
Instagram is another good tool that I use to see what others are doing in a specific place. I either search a city or a specific location I'm interested in and look for ideas what to do.
Find local running cycling routes
Strava Local / Endomondo Routes
Very often when I'm in a new place I really want to go out for a run to explore the area. However, more often than not I found myself in a dead end or running some dirty back streets with no sidewalks.
Both Endomondo and Strava have an option where you can search running or cycling routes that are popular in a specific location. Or, better yet, routes that other people (usually locals) have created.
Yes, running where eyes are taking you is fun sometimes. But following locals on more popular routes will, most probably, yield much better sights and be more enjoyable.
Related: Cycling From Nice To Monaco – Another Way To Explore Côte d'Azur
Local things to do & tourist attractions website
Groupon / Viator / Visitacity
Day SPA in the center of Manhattan? Or maybe a tour around castles in Bavaria? These websites are the places to search for these kind of experiences and attractions.
It's always good to look at these kind of offers before traveling to decide if there's something specific you want to do or just exploring the city is enough. Be it a cooking class or a day trip, these small experiences can really add flavour to a holiday.
I do suggest to keep an open mind and use these experience as a reference of what interests you. Once you have the vision what exactly you want to do, finding a way to book it is just a couple of search phrases away.
'36 Hours In' Column
This is a column run by The New York Times about – as you might have guessed – how to best spend 36 hours in a specific city. A g reat place to get inspired and gather ideas for a perfect 'city break'.
Have a trip or activity in mind, but no company to enjoy it with? Check the Meetup webpage for your particular interest and, most probably, you'll learn that you're not alone. Every day there are thousands of people not knowing each other meeting and enjoying their hobbies.
Hiking in the Alps? Sunday marathon preparation training? You can find someone to join or someone who will join you, for sure.
Related: Exploring New York City – 9 Iconic Manhattan Running Routes
If you're thinking how a particular hotel looks like inside or how reliable the car rental company is in a particular country, this is the place for that. TripAdvisor is a huge database with tons of reviews and photos from regular people around the world. I always visit it to double check if what I found is really worth it.
Consider reviews, but use common sense. Be alert if there's only one review posted, or too many good ones from people who have written only 1 review.
---
Inspiration and adventure websites
National Geographic travel page is amazing at inspiring me to just go and do something. Especially their exploration and adventure series. The way the content is presented – with creative writing and pictures – really makes you attached to certain places and eager to travel.
Besides amazing stories, National Geographic also offers actual trips for booking. What I like to do is check the itinerary of those and note down places that interest me.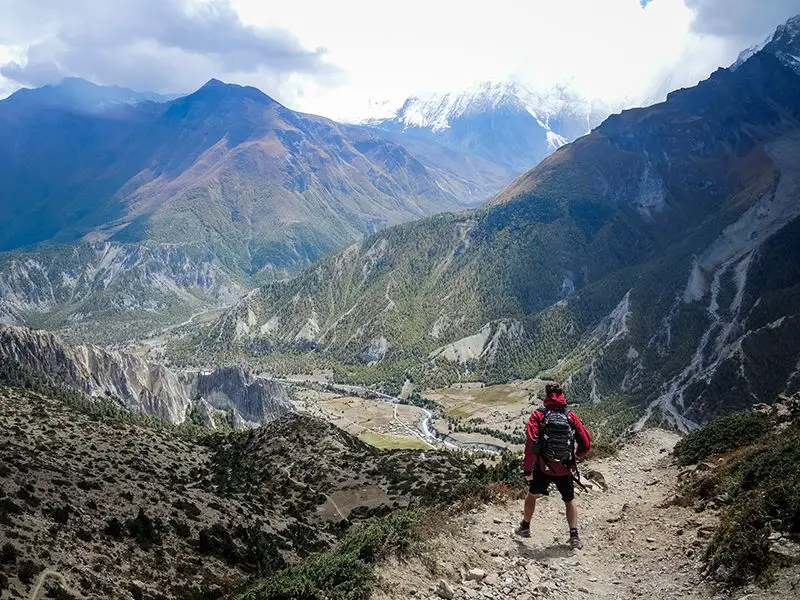 I find Lonely Planet website and travel forums in particular quite handy to research adventures and things to do. There's a lot of detailed and inspirational content about cities, journeys, things to do and so on.
Travel blogs and vlogs
YouTube / Google search
Pictures and videos are great at transferring the vibe of the place and get you immersed in it. Look for travel vlogs on YouTube or add the word 'blog' at the end of your search to look for a more personal experience. Do take other people experience in account and pay attention to travel tips they share.
Written and video blogs (vlogs) is a great source of information, inspiration and travel tips. I always try to check other people's experience in a place I'm heading to. Often you can really save money and time and learn something valuable. Or, at least, get a good lunch place recommendation.
Did you find this information useful? Share the post with others using the buttons below.
Andrejs
Andrejs is a certified IRONMAN coach and a former professional athlete who created The Athlete Blog as a way of sharing his training experience with the world. His journey across different sports inspired him to develop a training methodology that, apart from results, also focuses on being healthy, happy and full of energy. You can read his personal story
here
.