Running In Helsinki – 5 Routes To Explore The City & Enjoy The Nature
Despite Finland being the nation of people who embrace solitude it doesn't mean they all stay at home. Quite the opposite – running in Helsinki is an activity practiced by many and I can see why. With such beauty around you it's a waste not to enjoy it.
I trained for my first half marathon while living in Finland and I think Helsinki has a great running environment. The location and scenery is great, there's challenging terrain that helps to build stamina and, of course, lots of fellow runners who set a good example.
The only downside for me was the weather. I trained during spring (March to May) and for the most part of it conditions weren't too cooperative. A typical day would be very short (sun sets early), somewhere between 4 and 8 degrees and with a high possibility of wind and rain.
But then again, they say there's no bad weather, just lack of commitment and poor clothing. In fact, training in harsh conditions is a great way to build some mental strength, so, ultimately, I believe the weather made me stronger.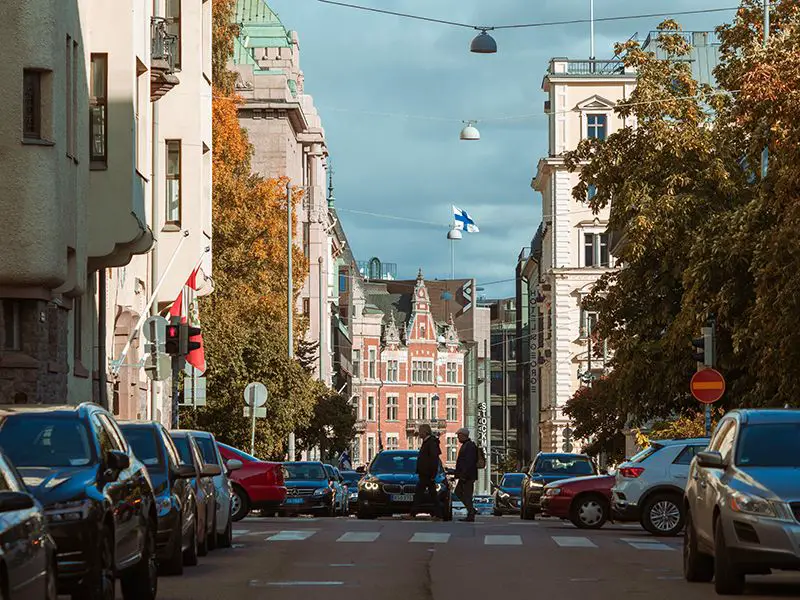 Top routes for running in Helsinki
Looking at the map Helsinki might look like a big city. But by no means it is one. After reviewing my runs on the map I was surprised at how much ground I've covered. A 10K loop took me around most of the city center, which was a perfect way to explore it.
Helsinki is definitely a runner-friendly city. Sidewalks are made for exercise, there is a mix of terrain for every purpose (paved, grass, dirt, rocky, etc.) and there are quite a few hills that make running in Helsinki a great workout for the legs.
For me the best part about running in Helsinki, though, is the nature and the city's waterfront location. Wherever you run, you'll most probably end up with the sea view or the lake. Either way, fresh air is guaranteed.
Scroll down for my top routes for running in Helsinki.
#1 Helsinki perimeter loop
Length: Full loop is approx. 12K.
Type & terrain: Generally flat (with some gentle ascents). Mostly paved.
By far my favorite route for running in Helsinki is around the city center. I think it's the best way to get a feel for the city and experience it from different angles.
And even though the center is small, there's plenty to see along this route. First there's small Hietaranta beach and the park with pine trees on the west side of the city. Then there are gorgeous sea views along the south promenade. And, finally, the port area with large ships and smaller yachts on the east side.
I liked this route so much that most of the runs in my preparation I ran either the full loop or a section of it. For shorter and morning runs it was the western side and on long run days I went for the full circle.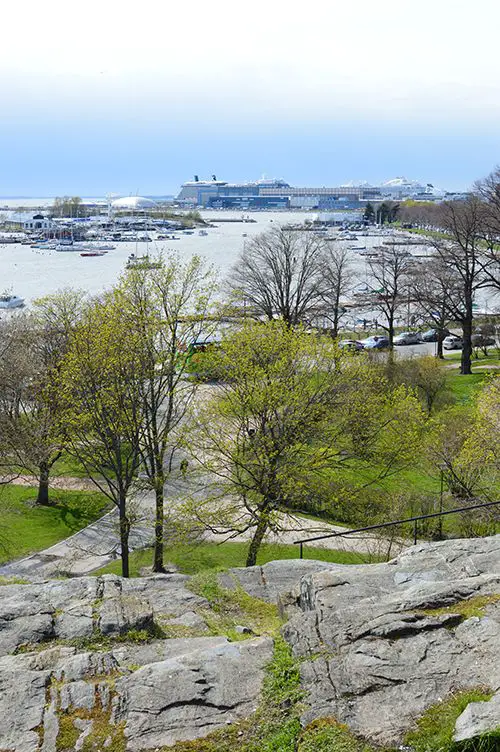 #2 Helsinki Central Park
Length: As long as needed.
Type & terrain: Rolling hills. A mix of dirt and paved roads.
The second on my list of running routes is Helsinki's Central Park (Helsingin Keskuspuisto). Yes, the idea behind the park is the same as Central Park in New York City or English Garden in Munich. It feels much more wild, though.
The park starts at the Olympic Stadium and stretches all the way north until the river of Vantaa. It's around 10K just to cross it, so most runners will not run out of real estate here.
Personally, I didn't run more than 16K, so that's where I placed the Google Maps marker above.
Depending on the path the terrain can be challenging, as there are quite a few hills along the way. I did most of my steady and hilly runs here and I think it helped a lot during Riga Half Marathon. It was also a great option for those windy or rainy days, because the trees provided some shelter.
This map is a great aid to plan your run. The map is especially useful to see which routes are lit in the evening and cleared from snow in winter.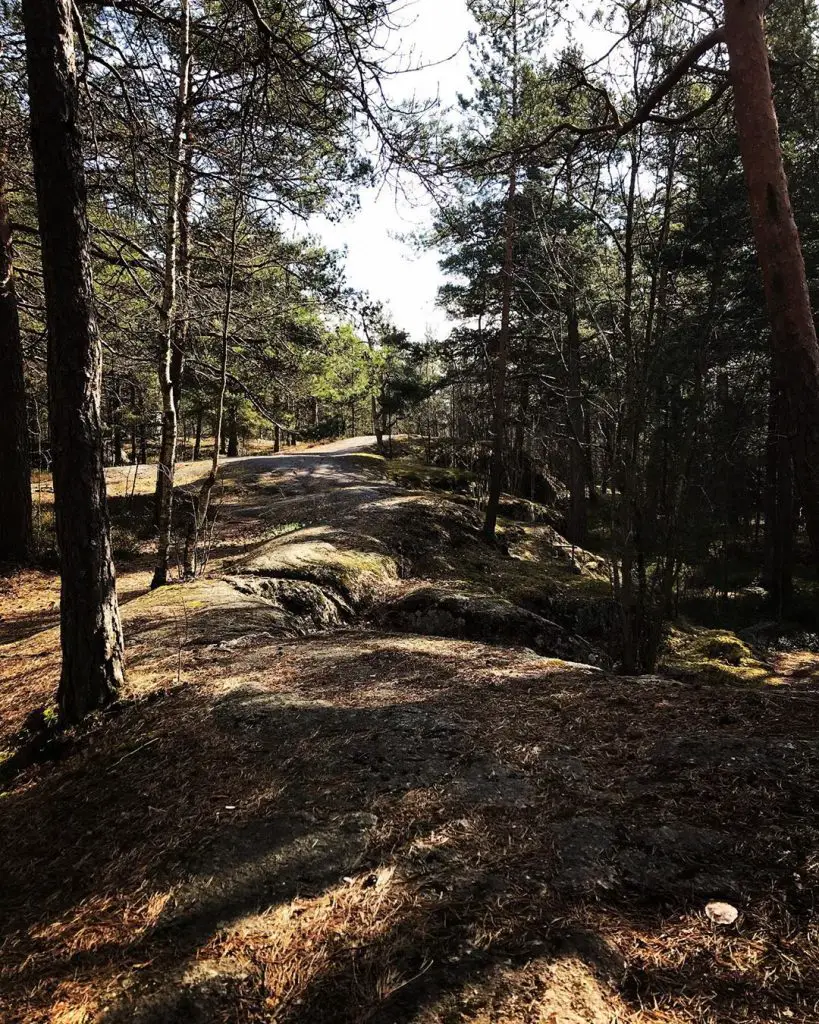 #3 Seurasaari
Length: Around 8K loop starting & finishing at Sibelius Park.
Type & terrain: Gentle hills. A mix of trail and pavement.
One great route I came to like was around the Seurasaari island. The first time I ran there I was surprised to see some old wooden houses and traditional cottages all of a sudden. However, after I researched where I've been that afternoon it turned out that Seurasaaari island is actually an open-air museum of traditional Finnish way of living. And it's free to enter.
I found the path from Sibelius park to the bridge that marks the entry to Seurasaari particularly enjoyable. The views of the waterfront were great and there's also a nice ascent on the way back just before the end which gives a nice ending to the run.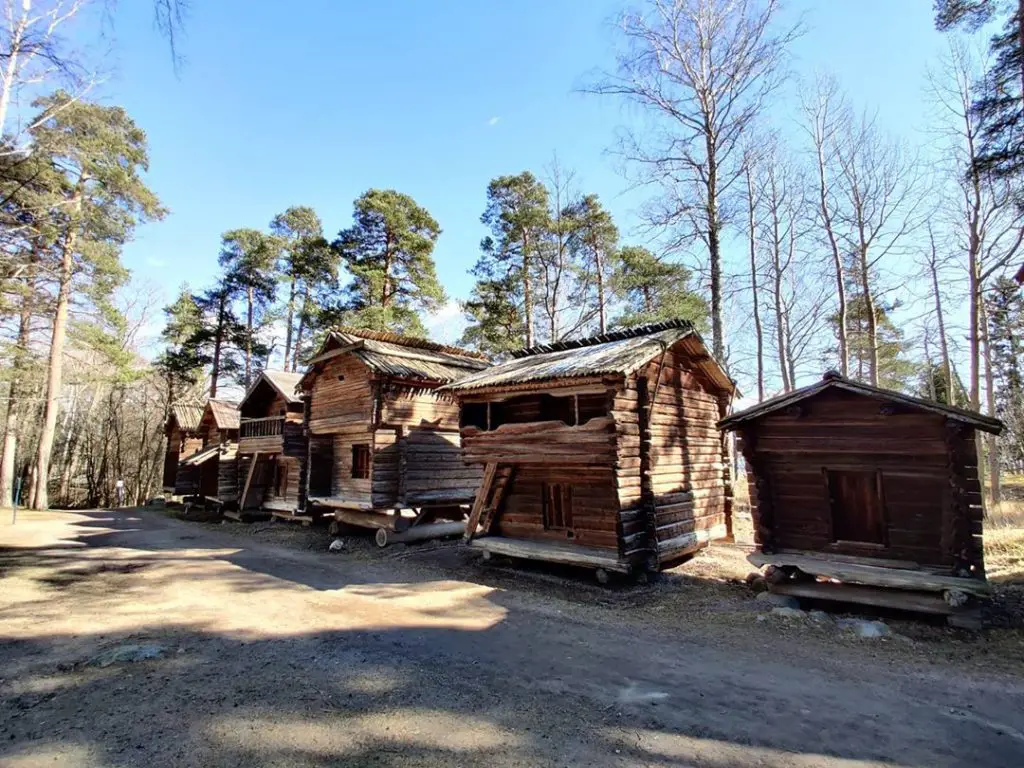 #4 The 'island-hopping' route
Length: Just over 14K with start & finish at the Hietaranta Beach. Approx. 18K with additional loop around Seurasaari.
Type & terrain: Gentle hills (in the form of overpasses). Mostly paved.
Those who enjoy solitude and being by the water will enjoy this 'island-hopping' route. It's named so because it runs along the western waterfront and covers 4 islands (besides mainland Helsinki) – Kuusisari, Lehtisaari, Kaskisaari and Lauttasaari.
If you want to add some distance and make it 5 islands, then take a detour around Seurasaari for an additional 3K loop.
Running along this route can make you forget that you are in the city (not that previous 2 routes didn't do the trick). It almost feels like countryside and the views along the way are spectacular.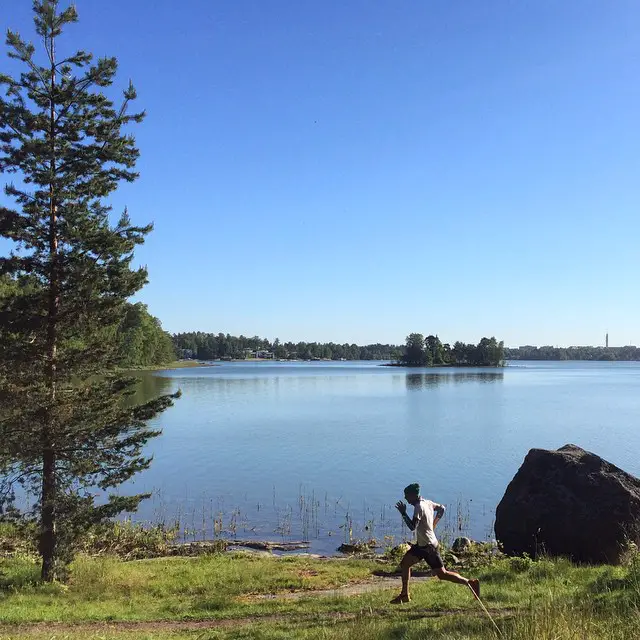 #5 Töölönlahti
Length: 2K loop around the Töölö bay. Approx. 5K if you extend the route to the other side of the Central Station.
Type & terrain: Gentle hills. Mostly paved.
For those who just want to go out for a short run a great option is to run around the Töölö bay. The route along the bay is well-maintained, lit and also kept clean from snow in winter. It's arguably the most popular place to run among the locals.
If a 2K loop is not enough or gets the head spinning, one can head over to the other side of the Central Station and run along the waterfront there. There's an overpass to the north of the Central Station that connects both sides.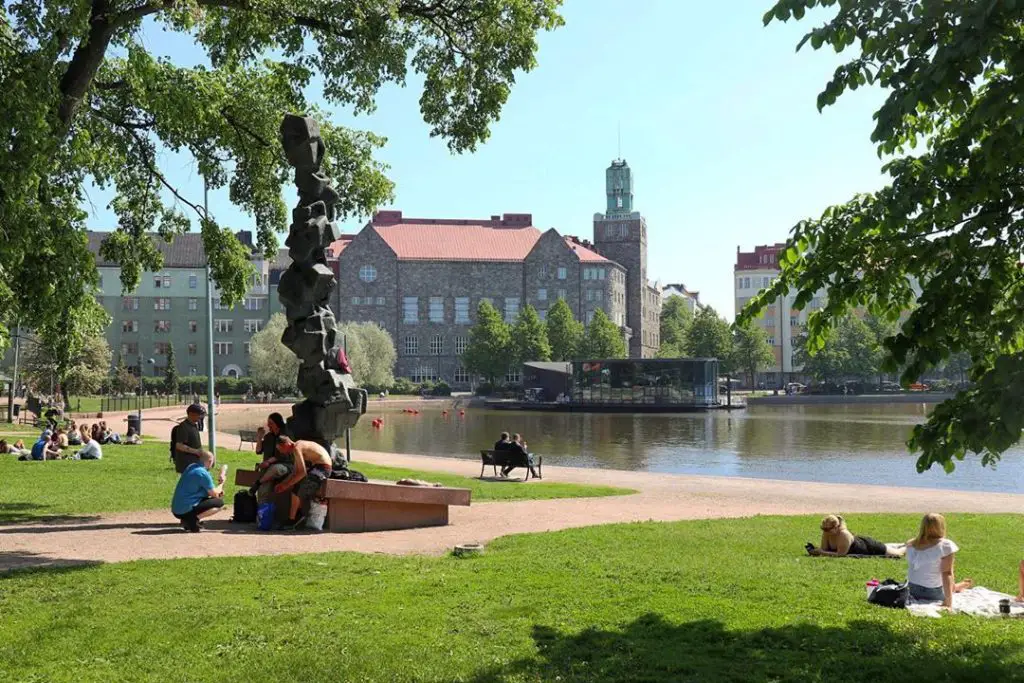 Did you find this information useful? Share the post with others using the buttons below.
Tags In
Andrejs
Andrejs is a certified IRONMAN coach and a former professional athlete who created The Athlete Blog as a way of sharing his training experience with the world. His journey across different sports inspired him to develop a training methodology that, apart from results, also focuses on being healthy, happy and full of energy. You can read his personal story
here
.