Hiking In Bavarian Alps – 10 Most Spectacular & Interesting Trails
I spent all my life by the water and always thought I am a 'sea' person. But after moving to Munich I discovered a passion for mountains – regardless of whether going up or down. Munich is a great location for that – within 1 hour you can be skiing or hiking in Bavarian Alps, breathing fresh air and enjoying the moment.
And for good reasons too. There are lots of paths to take, areas to explore and, most importantly, beautiful landscapes to enjoy.
There are thousands of trails for hiking in Bavarian Alps and it's virtually impossible to list them all. So, in this post I'm sharing my top 10 scenic & most interesting ones.
Spoiler alert – #8 is my absolute favorite. So far, at least.
Hiking In Bavarian Alps
Hiking in Bavarian Alps is as organized as it is spectacular. Pathways are generally well-maintained and directions are clearly marked with signposts (that tell approximate duration). It's quite hard to get lost, really.
Also, most of the peaks have mountain huts with restaurants inside and many are even connected by cable cars. So, you don't even need to carry a lot of gear and food. In fact, it's very popular to set off with a small backpack (with just some water and maybe a warm jacket) and have a lunch at the top.
All of that and the fact that Bavaria is well-connected by trains & buses makes hiking a very popular activity in Bavarian Alps.
---
Best hiking trails in Garmisch-Partenkirchen area
Garmisch-Partenkirchen is a great place for hiking in Bavarian Alps. It's a quiet town to the south of Munich where 1936 Summer Olympics took place. So, there's some sports heritage 'in the air'.
It's a very popular location year-round, as there are lots of activities to enjoy. With peaks of varying heights around it's a great destination for hiking, road & mountain biking, skiing and so on. It's also one of the most convenient places to reach from Munich – just 1 hour on the train and you're there.
#1 Hiking to Partnachklamm gorge
Partnachklamm is a massive gorge formed by a mountain stream that runs through. It's a truly unique place and will impress even the most well-traveled people.
If you come in spring you'll find a massive stream from the melting snow in the mountains and lots of smaller waterfalls above. Very surreal and very accessible.
It does cost a couple of euros to enter and can get crowded on weekends with good weather.
Quick facts, location & route
Approx. duration: ~3 hours from the train station
Total distance & elevation gain: 13K with 230m vertical meters
Difficulty: very easy. Moderate ascent if you choose to take a longer route back
The route to the gorge and through it is very easy – there's barely any elevation change. From the train station go to the Olympic stadium (look for the big ski jump). Once there the path to the gorge is marked on the sign posts.
For a more intense hike take the upper route on the way back. Turn left after exiting the gorge and hike up to enjoy a mountain view.
#2 Hiking around lake Eibsee
Eibsee is a spectacular mountain lake with crystal clear water that turns azure in summer sun. It's located close to the border with Austria and only 20 minutes away from Garmisch-Partenkirchen by bus.
It's one of the best places to just be in the nature and enjoy the beautiful landscape around. The hike is an easy stroll around the lake with minimum elevation gain, so is perfect for everyone.
With few gentle hills this is a perfect place for trail running as well. If you don't fancy a hike or a run, though, you can go swimming, rent a boat/SUP and explore the lake's small islands.
If none of that inspires you – at least take a cable car to the Germany's highest point – Zugspitze – to enjoy the views from the 2,962m altitude.
Read also: 12 Ideas How To Stay Fit While Traveling And Enjoy The Process
Quick facts, location & route
Approx. duration: 1.5 – 2 hours
Total distance & elevation gain: 7K with 140 vertical meters
Difficulty: very easy
While there are not many signposts throughout the route, the path is pretty obvious. All one needs to do is to stay close to the water or follow others. Eibsee is quite popular, so there's a high chance you won't be alone.
The trail is open and accessible any time of the year. Which is great news for those who isn't interested in skiing, but wants to soak in the outdoors in winter.
#3 Hiking up the Wankberg
Wankberg is a mountain that is located in the eastern part of the city – Partenkirchen. It rises to 1,780 meters above sea level and provides stunning views on the city, the valley and mountains around.
While it's a challenging hike, the beauty of it is that it's easily accessible by train. There's also an option to take a cable car if you only want to enjoy the views and the lunch at the Hütte (without the exercise).
So, there's really no excuse not to go.
Quick facts, location & route
Approx. duration: ~6 hours up & down from the train station
Total distance & elevation gain: 14K with 1,065 vertical meters
Difficulty: moderate, but long
If you start at the central station, go East until you're at the foothills of the mountain. From there follow the signs to Eckenhütte which will take you to a beautiful meadow with spectacular views of the city and surrounding peaks.
Once at the meadow, follow the signs that say Wank. It's a couple of hours of hiking uphill from there, so be patient. The route to the summit is steep, but well-maintained – there are lots of stairs and the path is clearly marked.
It's a long hike, but astonishing views from the top are very much worth the effort.
---
Best hiking trails around Tegernsee
Tegernsee is another sports mecca of Bavaria. Located just an hour away from Munich it's a very popular destination for locals and people visiting the area.
Lake Tegernsee has mountains on both sides and is equally stunning from either one of them. It's a perfect destination for cross country skiing in winter and all possible activities in the summer.
Mountain biking, swimming, paragliding, running, hiking & much more – overall it's a very sporty town.
#4 Hiking up the Wallberg
Wallberg is the most convenient peak which you can climb to enjoy the view of lake Tegernsee and surrounding mountains from above.
Thanks to the cable car connection, this peak is very popular not only among hikers, trail runners and mountain bikers, but also paragliders. At the top, just besides the small church, there's a field where they set off on their flights and many people gather to see them go.
Read also: 9 Tips For Eating Healthy While Traveling And Having More Energy
Quick facts, location & route
Approx. duration: ~3 hour return trip (with the summit)
Total distance & elevation gain: 7K with 620 vertical meters
Difficulty: moderate, but short
Even though the hike gets a little steep, it's a short one. It takes roughly 1.5 hours to get to the hütte, from where there's an option to continue for another 30 minutes to reach the summit.
Not many people actually carry on to the summit and choose to stay at the restaurant. In all fairness, the route is rocky and steep. However, those brave who do will find a cliff with a cool area to sit, relax and admire the view.
#5 Hiking to Tegernseer Berggasthof
Tegernseer Berggasthof is a cool mountain hut perched on a cliff between two peaks – Roßstein (1,968m) and Buchstein (1,701m). It's a picturesque and quite unique place perfect for getting lots of Instagram likes.
Quick facts, location & route
Approx. duration: ~5 hours, depending on the route
Total distance & elevation gain: 7-9K with ~800 vertical meters
Difficulty: moderate
From the parking lot follow the signs to Tegernseer Hütte and Roßstein. As you'll get closer to the peak you'll notice the hut located on a ridge in front of you. Once you exit the forest, you can choose to follow either a shorter or a longer route.
A shorter route is much steeper and will take you halfway to the top of Roßstein and then down to the hut. The longer route, on the other hand, will go around the mountain and will lead to the hut from the other side of the mountain. If you decide to carry on, though, you'll be able to climb the top of Roßstein from the hut.
#6 Hiking from Tegernsee to Schliersee
Hiking from Tegernsee to Schliersee is a great option for those looking for an easy, yet interesting getaway. The route traverses through 3 different peaks, but the fun part is that you can't really see either of them clearly as you go.
One of the peaks is a ~150m high cliff with a small chapel that sits on top of it. A local legend has it that a hunter was once attacked by a bear and fell from the cliff. Whilst falling, the man managed to shoot the bear and survive by landing on his dead body. In gratitude for staying alive, the hunter built a chapel (Riedersteinkapelle) at the top of that cliff.
The view from that cliff provides a stunning 360-degree panorama of surrounding peaks and the lake nearby.
Quick facts, location & route
Approx. duration: ~5 hours (train station to train station)
Total distance & elevation gain: 13K with 780 vertical meters
Difficulty: easy, but long
The route starts with a thick forest as you exit the town of Tegernsee. Follow the signs to Pfliegeleck first and then to Riedersteinkapelle.
Unfortunately, the chapel is not directly on the route, so you'll have to make a detour to visit it – going up and then coming down. As you will get closer to the chapel, there will be stairs leading up. The third peak is visible from the top – once you come down follow the signs to Baumgartenschneid to get there.
To get to the city and the train station just follow the signs to Schliersee after the final peak.
---
Other spectacular places for hiking in Bavarian Alps
Garmisch-Partenkirchen and Tegernsee are definitely two of the most popular and accessible places for active leisure in Bavaria.
Nonetheless, there are some other unique places for hiking in Bavarian Alps.
#7 Hiking to Eagle's Nest
In the most southeastern part of Germany – in the area almost completely surrounded by Austria – on a lonely cliff back in 1930s Hitler has built a 'tea house' to welcome high-ranked guests.
Eagle's Nest (or Kehlsteinhaus) is one of the most unique places for hiking in Bavarian Alps. From the peak hikers can view a panorama view of the Berchtesgaden national park, lake Königsee and the mountains around.
Moreover, those who are interested in history will find more information about the Third Reich there as well.
Read also: Finding Fulfillment In Life – 20 Ideas To Stay Positive & Happy
Quick facts, location & route
Approx. duration: 5-6 hours, depending on the route
Total distance & elevation gain: 10K with 720 vertical meters (+2K and 130 vertical meters if not taking the elevator)
Difficulty: moderate
The best place to start is the place called Dokumentation Obersalzburg. From there just follow the signs to Kehlsteinhaus. The route is semi-shaded, but quite steep. For the majority of it you can see the cliff with the hut where you need to go in front of you. That doesn't make it seem easier, but the progress is surprisingly fast.
The route will get hikers to a bus stop some ~130 meters below the mountain hut. From there you have an option to continue to hike up for another 45 minutes or take an elevator directly up. For an elevator you do need to wait in line, though.
#8 Hiking around Neuschwanstein Castle
Neuschwanstein Castle is, probably, the most popular landmark in all of Germany. It was built by King Ludwig II who became well-known by spending all the budget of Bavaria to build castles he envisioned in his dreams.
Neuschwanstein Castle is the most romantic of those and is built on a cliff. It later served as an inspiration to Walt Disney to create the princess castle we all know now.
Every day thousands of people come to a small village of Schwangau to view the beautiful castle. However, what most of them don't know is that there's an even more beautiful hiking trail that starts just around the corner. In my view that's the most spectacular and interesting trail for hiking in Bavarian Alps.
From the trail you can see a different perspective of the castle and appreciate the beauty around it. It's a much better way to visit Neuschwanstein Castle than just on a bus tour.
Quick facts, location & route
Approx. duration: 6-7 hours (roundtrip from Tegelberg Talstation)
Total distance & elevation gain: 12K with 970 vertical meters
Difficulty: challenging
To reach the trail take the small road that starts on the right side of the castle. The route will get you around the castle and to the Mary's bridge (Marienbrucke), where you'll be able to view the castle from the side.
Cross the bridge and continue going up. Even though there aren't many signposts along the way, it's hard to get lost. In fact, there's only one route up and that goes to the top of the mountain called Tegelberg.
#9 Hiking at lake Sylvensteinsee
Sylvensteinsee is a beautiful lake with azure water surrounded by Alpine peaks. It's also a place where Isar river (that flows through Munich) starts – you can spot the white rocks and the stream once you're high enough.
The lake itself and the mountains around are absolutely beautiful and I always take a detour and make a stop to appreciate it when I'm driving nearby.
Read also: Trekking Mount Rinjani – On Top Of Indonesia's Second Highest Volcano
Quick facts, location & route
Approx. duration: ~6 hours
Total distance & elevation gain: 13K with 800m vertical meters
Difficulty: challenging
The trail starts from the parking at B307 road. Minutes after starting you'll reach a beautiful gorge called Walchenklamm. In summer kayaking and SUP paddling tours are organized there.
From the gorge the route continues through the forest for another 1-2 hours. Follow the signs to Schürpfeneck to get to the viewpoint from which to see the lake and the mountains around.
If you have the time and stamina, you might want to continue to Dürrnbergjoch (another half to a full hour) and, ultimately, Demeljoch (1+ hours).
#10 Hiking to Hoher Kranzberg
Hoher Krazberg is a small hill with lounge benches that is surrounded by tall mountains.
It's a perfect hiking trail on a hot summer day – the hike itself is easy and you can just lie around and enjoy the view. Besides that there are 2 mountain lakes 10-15 minutes walk away (downhill) – Ferchensee and Lautersee – to chill by the water and relax.
Quick facts, location & route
Approx. duration: ~4 hours (roundtrip from train station)
Total distance & elevation gain: 11K with 500 vertical meters
Difficulty: easy
The hike is not long and is quite easy, because the overall ascent is not that big. There are just several steep, but short sections on the way.
From the train station go West until you reach the parking spot and from there follow the signs to Hoher Kranzberg to reach the top and then to Ferchensee to reach the lakes.
Did you find this information useful? Share the post with others using the buttons below.
What's next?
Are you looking to achieve peak fitness? Or are preparing for a specific adventure? Maybe you are looking to develop a more resilient mindset and integrate training into a busy lifestyle? Whatever your goals are, I can help you develop a balanced training plan and coach you to reach your full potential. Reach out via this page and lets get started.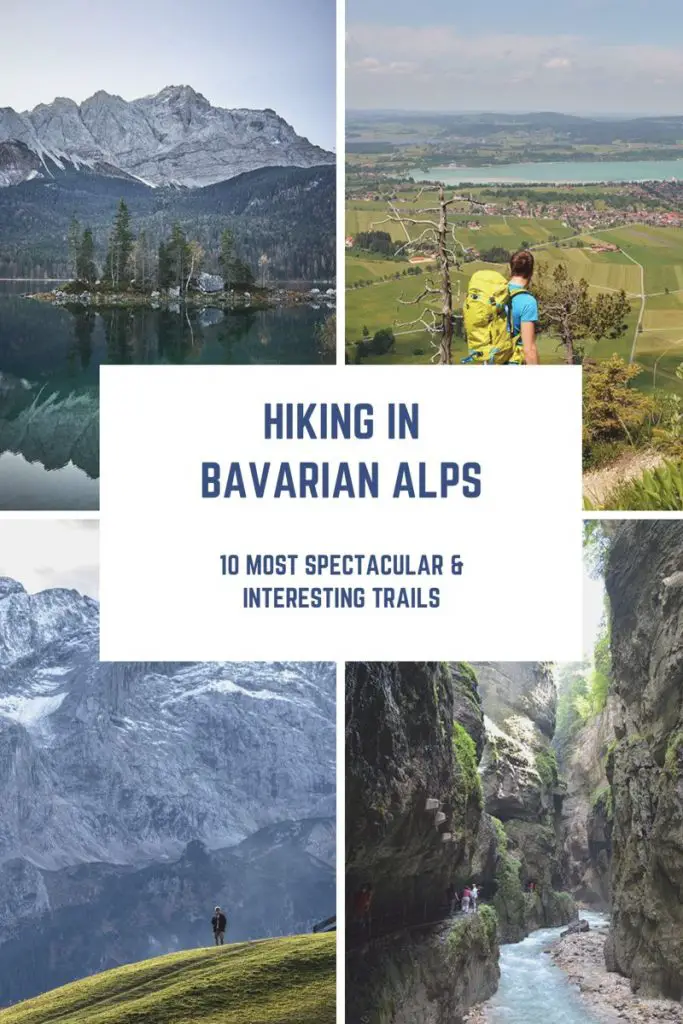 Tags In
Andrejs
Andrejs is a former professional athlete who created The Athlete Blog as a way of sharing his training experience with others. His journey across different sports inspired him to develop a training methodology that, apart from results, also focuses on being healthy, happy and full of energy. You can read his personal story
here
.